Kids with credit cards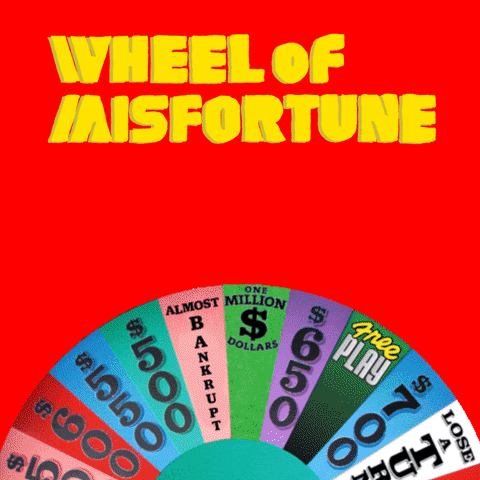 Back in June, I sat in front of a CEO.
He was friendly, well dressed, and talking. I half-listened, while juggling my burning americano from hand to hand.
He wanted clients for his mortgage brokers.
And in particular, he wanted first home buyers. 25-38 year-olds hunting for the mortgage that unlocks the door to their very first house. What makes them tricky is that they're the same 25-38 year-olds that every other broker in town has their eyes on, too.

I'd planned for the meeting by sitting cross-legged in front of my laptop and asking, if I was buying a first home, what would make me choose one broker out of ten offering the same damn thing?
When I answered, the one I like the most, it begged the question, what can a stranger do to make me like them?
I landed on, do something helpful without expecting anything in return.
So, I pondered which problem we could fix for young adults, for free.
And remembered all the men-children I'd seen with credit cards.
I'd seen destitute friends pull out shiny phones they'd bought on credit. I still had a fresh memory of a colleague pointing to a new car he'd added to an already fat mortgage.
I'd also heard tons of parents say it's crazy schools don't teach kids about money.
I had it. I knew what value we could offer:
Teaching when borrowing money is a good idea (and when it's idiotic).
So, I gathered the mortgage brokers and asked them to spill the beans on all the mistakes they'd seen.
Oh my god.
I filled three pages of my notebook, then, started working on the hard part.
Making numbers exciting. Money and finance put me to sleep, so I knew I'd need some special sauce.
Humour. Pictures. Informal language. Maybe foul language.
I brewed up something informative. And ridiculous.
Passing my two weeks of hotel isolation in Auckland with plotting, caffeinating, and typing.
I fired the finished product out to my proofing team (a bunch of 24 to 29 year-olds spread from The Netherlands to NZ, who know not to hold their punches), and got their feedback.
Aside from some tiny adjustments, it was: "Fuck yeah".
The guide was ready.
And, after building an ultra-transparent landing page, I fired it all through to the CEO for approval.
His reply was fast.
"I love it, but it's not the right fit".
We're gonna come up with something else.
But my testers loved that guide. And reading it would have saved my 18-year-old ass from falling for the old "it's a smart idea to buy something on credit to build yourself a good credit score".

So, here's my idea.
If you have a friend or someone in the fam who needs to learn when borrowing money is clever or idiotic, this will do them wonders. It'll also make them laugh.
There's no catch.
And all I'd love is feedback. If it gets the thumbs up, you can bet I'll be brewing more of these guides with basic, but life-saving lessons. So, if you give it a shot, let me know what you think.
Here's Before you Borrow.